Traditional LASIK vs. Custom LASIK: Dawn of Optimal Vision
By William Holcomb on May 12, 2016
---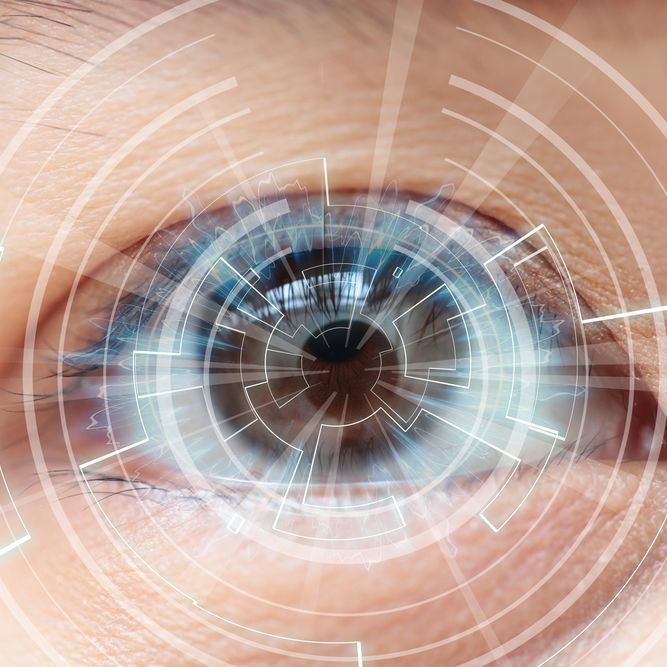 At Holcomb Laser Center, we always strive to offer state-of-the-art eye care to the people of Cullman. That means using some of the most advanced technology available, which in this case means custom LASIK surgery.
All LASIK is technically custom, but custom LASIK is a new step forward in terms of laser eye surgery. Let's explain.
About LASIK Surgery
LASIK is a type of laser eye surgery that helps improve a patient's vision, reducing their dependence on prescription glasses and contact lenses. During LASIK, a laser reshapes the cornea, the clear, frontal portion of the eye. This improves the passage of light through the eye, helping it focus properly on the retina, the light-sensitive tissue located at the back of the eye.
Thanks to LASIK, the vast majority of patients can see clearly again, often achieving 20/40 vision or better.
Traditional LASIK
Traditional LASIK surgery was performed for many years, and it allowed LASIK surgeons to address lower order aberrations. You may know these kinds of vision issues better by the following names:
Myopia (nearsightedness)
Hyperopia (farsightedness)
Astigmatism
Custom LASIK
Custom LASIK is the new form of LASIK that's performed today. Using advanced digital scanning technology, the computer-guided laser used for custom LASIK offers a much more accurate level of correction that could not be achieved by traditional LASIK surgery.
The Wavefront Technology Difference
The key to custom LASIK is wavefront technology. This highly accurate digital scanning system allows LASIK surgeons to pinpoint and address very minute imperfections in the corneal surface. This means treating lower order aberrations with great accuracy and also identifying higher order aberrations for treatment. The data is used to guide the laser by computer, eliminating human error.
Treating Higher Order and Lower Order Aberrations
Higher order aberrations are visual flaws caused by minute corneal imperfections. These kinds of problems include:
Glare
Halos
Sunbursts
Poor contrast sensitivity
Poor night vision
Issues with color sensitivity
Only custom LASIK can treat both higher order and lower order aberrations.
Better Vision Quality After Custom LASIK
Thanks to the advanced technology of custom LASIK, better overall vision is possible. Patients are more likely to experience high-quality vision thanks to the computer-guided laser and detailed scanning technology.
Is Custom LASIK Right for Me?
Custom LASIK is great for many people, though not everyone is a candidate. In order to qualify for custom LASIK, the following must be noted:
At least 18 years old
Stable prescription for at least a year
Healthy corneas of average thickness
No dry eye syndrome
Not pregnant or nursing
During a consultation at our practice, we will be able to determine if custom LASIK is right for you. If not, there are alternative refractive surgery procedures to consider that yield comparable results and also involve the use of wavefront technology to achieve optimal results.
Contact Holcomb Laser Center
To learn more about LASIK surgery and how it can help you see clearly without glasses or contact lenses, be sure to contact our laser vision correction and eye care center today. The team at Holcomb Laser Center will work closely with you to ensure the best results possible.
Related to This
I went to the best of the best for LASIK: Dr. Holcomb. I highly recommend him and his staff.

Courtney W.